Following the success of two US in-person roundtables on digital assets –which focused on innovation, regulation and operational resilience – the Digital Monetary Institute at OMFIF is pleased to announce its forthcoming high-level gathering, 'Digital assets: risks, opportunities and what's next', taking place in Washington.
OMFIF is joined by Timothy Massad, director of the digital assets policy project at the Harvard Kennedy School and former chairman of the Commodity Futures Trading Commission, who also served as US Treasury assistant secretary for financial stability under President Barack Obama.
Massad, along with experts and practitioners from the public and private sectors, joins Patricia Haas Cleveland, US president of OMFIF, to discuss the importance of finding the right balance between ensuring guardrails are in place for investor protection and financial stability while allowing innovation to thrive. This balance is especially important as traditional and decentralised finance increasingly intermingle as new technologies, with varied applications, are impacting financial services and shaping the evolving digital economy.
Timings (ET):

15:00 – 15:15: Registration and welcome refreshments
15:15 – 16:45: Roundtable: Digital assets: risks, opportunities and what's next
16:45 – 18:00: Reception
Speakers:
Charles Abraham
Partner, Financial Services Practice Leader
Mazars
Lee Brenner
Head of Public Policy, Digital Assets
Goldman Sachs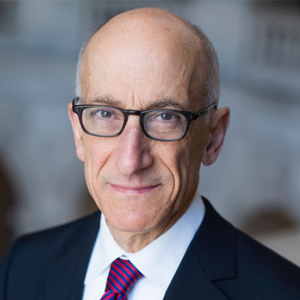 Timothy Massad
Director of the Digital Assets Policy Project
Harvard Kennedy School
Former Chairman of the Commodity Futures Trading Commission
Peter Phelan
Chief Administrative Officer, Institutional Client Group (ICG), North America,
Citi
Dante Disparte
Chief Strategy Officer
Head of Global Policy
Circle
Vanessa Kargenian
Director of Research
Fidelity's Center for Applied Research
Fidelity
This discussion is part of the OMFIF Digital Monetary Institute. The OMFIF Digital Monetary Institute is a high-level forum which convenes key policy-makers, technology experts, investors and regulators to explore the challenges, opportunities and implications of digital finance in the 2020s. See more information on OMFIF's DMI here. Please contact folusho.olutosin@omfif.org directly for membership details or register your interest below and we'll be in touch.
Registration below is for physical attendance in Washington.
Request to attend: