GPP 2021 launch: Navigating uncertainty
Live: Tuesday 7 December 14:00 (London)
Public pensions are at the heart of global changes relating to sustainability, geopolitics and international finance. The Covid-19 pandemic and uncertain economic outlook have further complicated these unfolding challenges. OMFIF's Global Public Pensions 2021 report seeks to examine the public pensions sector through these lenses, identify the key drivers of uncertainty and address the obstacles.
At the end of 2020, public pension funds held over $18tn in assets. As demographics evolve and the prospect of severe ecological damage increases, pension plans must mobilise their influence and financial firepower to participate in the 'green transition'. The rise in political extremism and geopolitical uncertainty has also required pension funds to rethink assumptions about their investment strategies, while the lower-for-longer environment continues to put pressure on traditional asset allocation.
This launch meeting, featuring contributions from senior figures from international public pension funds, will highlight and discuss the key findings covered in OMFIF's second GPP report.
All participants will have the chance to participate in the interactive Q&A session, by submitting your questions via the slido function to the right.
Timings:
11:00-12:30 (London)
12:00-13:30 (Frankfurt)
06:00-07:30 (New York)
18:00-19:30 (Singapore)
David Ross
Managing Director, Capital Markets
OPTrust
Robert Crossley
Head of Business Advisory (APAC & EMEA)
Citi
Mirko Cardinale
Head of Investment Strategy
USS Investment Management Ltd
Christian Kopf
Managing Director, CIO Fixed Income and FX
Union Investment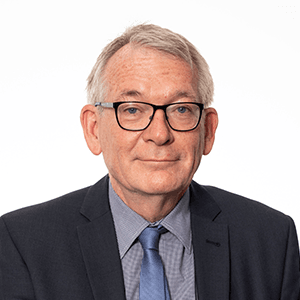 Sponsored by:
This virtual discussion is part of the OMFIF Institute for Economic and Monetary Policy, OMFIF's core stream of activities covering economic and monetary policy and the political economy. OMFIF is an independent think tank for central banking, economic policy and public investment, providing a neutral platform for best practice in worldwide public-private sector exchanges worldwide. For membership enquiries please contact Jamie.bulgin@omfif.org or Folusho.Olutosin@omfif.org, or for further information please see the OMFIF website.
Rewatch other past meetings at OMFIF On Demand:
The emergence of central bank digital currencies (CBDCs) is gathering momentum around ...
Watch
The effectiveness of central bank digital currencies depends to a great extent ...
Watch
Central banks play a crucial role in ensuring economic and financial stability ...
Watch
Follow OMFIF on social media