Digital assets are caught in the cross-currents of regulation and innovation. Regulators are focused on investor protection and financial stability, while innovators are advancing new digital payments and investment products. Nearly 90% of central banks are also exploring central bank digital currencies. Several key regulatory initiatives are underway in the US, including at the Treasury on stablecoins, the White House on a regulatory framework for cryptocurrencies and digital assets, and the Federal Reserve board on the merits of a digital dollar. All of these will impact how innovative technologies can be used in the evolving digital financial ecosystem.
Timothy Massad, former Commodity Futures Trading Commission chair and US assistant Treasury secretary for financial stability under President Barack Obama, discusses these developments with leading practitioners from the finance and technology communities.
Timings:
12:00- 13:30 (Boston)
Speaker: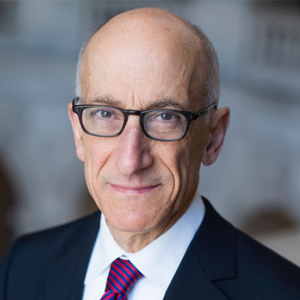 Timothy Massad
Chairman
Commodity Futures Trading Commission (2014-17)
This meeting will be conducted under the OMFIF Rules.
This discussion is part of the OMFIF Digital Monetary Institute. The OMFIF Digital Monetary Institute is a high-level forum which convenes key policy-makers, technology experts, investors and regulators to explore the challenges, opportunities and implications of digital finance in the 2020s. See more information on OMFIF's DMI here. Please contact folusho.olutosin@omfif.org directly for membership details or register your interest below and we'll be in touch.
Registration below is for physical attendance in Boston.
Request to attend: