Now in its seventh year, the Absa Africa Financial Markets Index evaluates countries' financial development based on measures of market accessibility, openness and transparency. The index is a key benchmark for investors to gauge African countries' market infrastructure and is used by policy-makers to learn from developments across the continent.
Produced by OMFIF and sponsored by Absa, this year's report is expanding to almost 30 African countries with support from the United Nations Economic Commission for Africa. The index is based on quantitative data analysis and surveys of over 50 organisations – including central banks, stock exchanges and regulators.
The 2023 report delved deeper into themes such as financial product diversity, environmental, social and governance market frameworks, adopting digital technologies and strengthening legal frameworks. Continued progress on these fronts will be crucial to improve Africa's appeal and access to investors, enabling the continent to develop its resilience against a difficult global macroeconomic backdrop.
Jeff Gable
Head of Macro and Fixed Income Research
Absa Group
Anthony Kirui
Managing Director, Head of Global Markets
Absa Regional Operations
Chakudza Linje
Director for Financial Markets
Reserve Bank of Malawi
Emmanuel Maluke Letete
Governor
Central Bank of Lesotho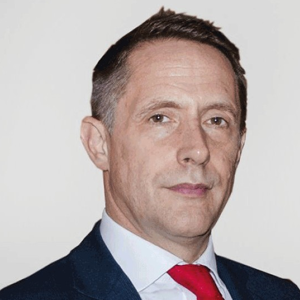 John Orchard
Chief Executive Officer
OMFIF
Antonio Pedro
Acting Executive Secretary
United Nations Economic Commission for Africa
Arrie Rautenbach
Group Chief Executive Officer
Absa Group
Nikhil Sanghani
Managing Director, Research
OMFIF
Augustine Simons
Head, Ghana Fixed Income Market
Ghana Stock Exchange
Lucie Villa
Vice President, Senior Credit Officer, Sovereign Risk Group
Moody's Investors Service
Rewatch other past meetings at OMFIF On Demand:
Follow OMFIF on social media