Presentation: Defining implementable and credible transition finance
Presentation: OMFIF's Global Public Investor survey on transition finance
Session I: Leveraging capital – the role of asset owners in transitioning capital markets
Session II: Evolving sustainable capital markets – the latest tools, products and standards
The role of transition finance in reforming the global financial architecture
Workshop: Global perspective on transition planning for corporates and financial institutions
Session III: Mobilising assets and portfolio allocation for transition
Session IV: The role of government and policy-makers in driving transition finance
Session V: Crowding private finance into emerging markets
Session VI: Solving the energy trilemma and driving decarbonisation
Thought-provoking sessions
Thijs Aaten
APG Asset Management Asia
Thijs Aaten is chief executive officer of APG Asset Management Asia. He has served in numerous managerial roles in the Netherlands and Hong Kong, most recently as chief finance and risk officer of APG Asset Management Asia. In this role, Aaten was responsible for risk management, compliance and finance. Aaten is also a board member of the International Swaps and Derivates Association. 
Usman Akhtar
Partner and Head, Southeast Asia Private Equity Practice
Usman has more than 14 years of Bain experience, and has experience across a range of industry sectors, including technology, internet, consumer goods and retail, financial services and industrials/agribusiness. In his role in the Private Equity practice, he leads integrated diligence, post-investment value creation efforts, and fund/firm strategy in partnership with many of the leading financial investors globally and in the region.
Usman has deep accumulated experience in emerging markets growth equity and technology investing, particularly in the consumer tech and fintech realms. Much of the work he leads is for both investors as well as digital native businesses in emerging market Asia Pacific.
Prior to joining Bain in 2008, Usman worked as an associate in investment management and a manager in trade advisory.
He holds an MBA with distinction from INSEAD and a BA in Economics-Philosophy from Columbia University.
Amanda Blanc
Group Chief Executive Officer
Amanda Blanc is the Group CEO of Aviva, the UK's leading insurance, wealth and retirement business. 
Amanda was born and bred in Wales, having grown up in the Rhondda Valley, and many of her family still live there. 
She started her career as a graduate at one of Aviva's ancestor companies, Commercial Union. Following success in senior executive roles across the insurance industry, she came back to Aviva as CEO in July 2020.
Katrina Cuthell is a senior partner at Bain & Company in Sydney. She is a member of the financial services and customer practices with a focus on customer strategy, customer experience, loyalty, enterprise agile and digital transformations. She has experience in retail and business banking, and across the payments value chain for both issuers and acquirers.  
Monica Bae
Director of Investor Practice
Monica Bae is Director of Investor Practice at AIGCC. She manages collaborative engagement with investors in Asia to build capacity and integrate climate-related issues in investment processes, and to increase capital flow into decarbonization to align with a 1.5 degrees future.
She oversees work across several thematic focus areas relating to Paris-aligned investments, energy transition, and forest & land use. She also leads the strategy development and oversees the AIGCC's Forest and Land Use workstream that supports investors through capacity building and implementation to address deforestation within Asia's context. She is passionate in facilitating the development of sustainable investments in Asia and is part of global and regional coalitions of leading financial institutions that spearheads sustainable finance initiatives.
Monica has over 16 years of experience in financial services and economic research, especially in managing private debt funds for Asian institutional investors and structuring investment products. Most recently, she was the regional lead in leading nature-positive engagement with Asian capital markets stakeholders at CDP.
Aurelia Britsch
Global Head of Climate Research
Aurelia Britsch is senior director and global head of climate research at Sustainable Fitch. She heads the climate research team, focusing on climate and transition risks for investors, corporates and financial institutions. Prior to this role, Britsch led Fitch Solutions Industry Research's commodities fundamental analysis and price strategy, covering mining, metals and agribusiness.  
Herry Cho
Managing Director and Head of Sustainability and Sustainable Finance
Herry Cho is managing director and head of sustainability and sustainable finance at SGX Group. She is involved in its sustainable finance strategic direction and implementation. Cho also pioneered in the development of Asia Pacific's sustainable finance markets in her former role as the head of sustainable finance of the Asia Pacific region at ING Bank N.V. 
Thu Ha Chow
Head of Fixed Income, Asia
Thu Ha Chow is head of fixed income of Asia at Robeco. She was also portfolio manager and Asia strategist at Loomis Sayles & Co and head of Asian credit at Aberdeen Asset Management in Singapore. Chow also held senior fixed income positions at Deutsche Asset Management, Threadneedle Asset Management as well as investment banking positions at Credit Suisse First Boston.  
Loh Boon Chye is chief executive officer of SGX Group. Loh has played a key role in the development of Southeast Asia's capital markets. He is also involved in leading SGX Group's efforts in sustainability and climate action, serving as an independent advisory committee member in the United Nations Sustainable Stock Exchange Initiative and co-chair of the Singapore Green Finance Centre advisory board.  
Paiboon Dumrongwaree
Assistant Secretary General
Securities and Exchange Commission Thailand
Paiboon Dumrongwaree is assistant secretary-general of fundraising at Thailand's Securities and Exchange Commission. He is responsible for implementing fundraising policy and supervising of equity and debt issuers as well as disclosure rules and requirements. Dumrongwaree also has extensive experience in regulating venture capital and private equity.   
Ma Jun
Institute of Finance and Sustainability
Ma Jun is the founder and president of the Institute of Finance and Sustainability, based in Beijing. Ma is also the Chairman of Green Finance Committee of China Society for Finance and Banking, Co-Chair of G20 Sustainable Finance Working Group, Co-Chair of the Steering Committee of the Green Investment Principles for the Belt & Road, Co-Chair of IPSF Working Group on Sustainable Finance Taxonomy, Chairman and President of Hong Kong Green Finance Association, President of Beijing Green Finance Association, Adjunct Professor at National School of Development of Peking University, and Vice President of China International Economic Relations Association. 
Ma was a member of the PBOC's Monetary Policy Committee, and the Directors of the Center for Finance and Development and Research Center of Green Finance at Tsinghua University. Between 2014 and 2017, he served as the Chief Economist at the People's Bank of China (PBOC)'s Research Bureau and a member of the central bank's Macro-Prudential Committee. Before joining the PBOC, he worked for 13 years at Deutsche Bank, where he was Managing Director/Chief Economist/Investment Strategist for Greater China. During 1992-2000, he worked as a senior economist and economist at the World Bank and the IMF. From 1988-1990, he was a research fellow at the Development Research Center of China's State Council. 
Ali Al Khalifa
Bahrain Future Generations Reserve Fund Council
Ali Salman Ali Al Khalifa is chief executive officer of administrative and technical apparatus at the Future Generations Reserve Funds Council. He was also formerly director of investments, where he was involved in strategic asset allocation and the transition to an effective stabilisation fund for the Kingdom of Bahrain. Before joining the Future Generations Reserve Funds Council, he held positions in investment banking and wealth management in the Europe, Middle East and Africa region. 
Hiroshi Komori
International Sustainability Standards Board
Hiroshi Komori is a member of the International Sustainability Standards Board. Before joining the ISSB, he was senior director and head of stewardship of the ESG division at the Government Pension Investment Fund in Japan. Prior to this, he worked for Sumitomo Mitsui Trust Bank, where he created an investor relations consulting service for Japanese companies and Saitama Bank (now Resona Bank).  
Weylin Liew
Portfolio Manager and Head Active Engagement
Cindy Lim
Keppel Infrastructure Holdings
Cindy Lim is chief executive officer of the infrastructure division of Keppel Corporation. Lim has held various leadership positions, including as director of group corporate development of Keppel Corporation Limited and concurrently as managing director of Keppel Urban Solutions, an end-to-end master developer of integrated smart and sustainable precincts and townships in the Asia Pacific region.  
Edmund Lin
Partner and Chairman, Southeast Asia
Edmund Lin is a founding member of our Southeast Asia business. He has served as the leader of our global Financial Services practice and advises the world's leading financial institutions on their most critical business issues.
Ed advises leading global and domestic financial institutions across Asia, Europe and the United States on growth strategy, mergers and acquisitions and large transformation programs. He is also an expert on strategic planning, change management and organization design.
Ed joined us in San Francisco in 1990 and relocated to Singapore in 1994 to help found our Southeast Asia practice.
In his personal time, he serves on the Singapore Management University Board of Trustees and also chairs its Audit Committee. He also serves as Chairman of the SMU Lee Kong Chian School of Business Advisory Board.
Further, Ed is a member of Young Presidents Organization and leads the Lin Foundation with his wife, Trina Liang-Lin.
He holds an MBA, with distinction, Beta Gamma Sigma, from the Northwestern University Kellogg Graduate School of Management. He also earned a B.S. in Business Administration from the University of California, Berkeley.
Leong Wai Leng
Managing Director and Regional Head of Asia Pacific
Caisse de dépôt et placement du Québec
Leong Wai Leng is Head of Asia Pacific at CDPQ. She is responsible for the regional management of CDPQ Global in Asia Pacific. Based in Singapore, she coordinates all CDPQ activities in the region and ensures optimal positioning and outreach. CDPQ has offices in Singapore, New Delhi, Shanghai and Sydney in Asia Pacific. She has an extensive business network in China and in South-East Asia, including in Singapore. Over the course of her career, she has worked in both the buy and sell sides of the industry, in developed and developing financial markets. 
Before joining CDPQ in 2018 as Managing Director, Strategic Partnerships, Asia, Ms. Leong was Managing Director and Head of Business Management Unit at the Bank of Singapore, a wholly owned subsidiary of OCBC Bank. Prior to that, she was the Chairman and CEO of OCBC Bank (China). In 2010, she became the first banker from a non-Japanese Asian bank to win a Gold Magnolia Award, one of the highest recognitions from the Shanghai government. Perhaps most noteworthy was the fact it was the Chinese regulatory body, CBRC (Central Banking Regulatory Commission), that nominated her for this award. 
Leslie Maasdorp
Vice President and Chief Financial Officer
Leslie Maasdorp is vice-president and chief financial officer of the New Development Bank. He served as managing director and president of Bank of America Merrill Lynch for southern Africa. Prior to that, he held a dual role as vice-chairman of Barclays Capital and Absa Capital. Before his 13 years as a global investment banker, he served in several senior leadership roles in the government of South Africa.
Emma McGarthy
Head, Sustainable Policy Institute
Emma is Head of the Sustainable Policy Institute. She is responsible for leading and managing the team to deliver the institute's overall business objectives through a pipeline of reports, journal publications and events. Emma develops the strategy and editorial scope across these projects and supports senior engagement with central banks, regulators, financial services across the sustainable finance space.
Prior to joining OMFIF, Emma worked for several years as a conference producer, developing and running international conferences in the tech, legal and finance sectors, leading on content, research and building key industry relationships. Before this, she was a team leader for a local community development project based in Kenya.
Emma has a MSc in International Development from the University of Amsterdam, and a BSc in History and American Studies from Sussex University.
Carsten Mueller
Regional Industry Director, Manufacturing, Agribusiness and Services, Asia
International Finance Corporation
Carsten is the Regional Industry Director for MAS in Asia. During his 25 years at IFC, Carsten, a German national has been appointed to various industry and regional positions at IFC's headquarters and offices in Europe, the Middle East and Africa. Prior to his current appointment, he was the Global Equity Head responsible for equity and mezzanine investments in the manufacturing, agribusiness, and services (MAS) sectors. He was also an investment committee member for IFC's venture capital investments. He also served as the Regional Industry Head for MAS in Europe; Middle East & North Africa based in Istanbul. Carsten's other leadership roles included the head for IFC's operations in Turkey, the Regional Industry Manager responsible for manufacturing, agribusiness and services in Africa based in Johannesburg and the portfolio manager for manufacturing and services in the Middle East and North Africa, based in Cairo. Prior to this, he was a Principal Investment Officer at the Global ICT Department in Washington D.C. and in Istanbul where he managed all aspects of project sourcing, analysis, and execution as leader of diverse project teams of telecom finance transactions. He holds a Master's Degree in Business Administration and Mechanical Engineering from the University of Darmstadt, Germany.
Liew Tzu Mi
Chief Investment Officer, Fixed Income & Multi Asset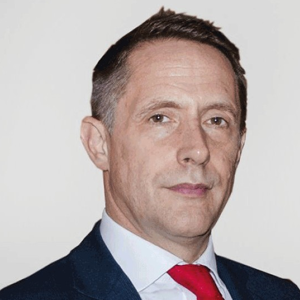 John Orchard is Chief Executive Officer of OMFIF, taking over on 1 January 2020.  He chairs OMFIF's executive committee and is a member of the OMFIF board.
Up to November 2019 John was a member of Euromoney's management board, having started with the London stock market-quoted global information business in 1994. John oversaw all aspects of Euromoney's £65m turnover finance and banking division, comprising Euromoney, the publishing and events business, GlobalCapital, the primary capital markets news, data and events service, and IMN, the New York-based securitisation and real estate events business. He presided over events and publications to mark Euromoney's 50th anniversary, including the organisation's celebratory dinner on 10 July 2019 at the London Hilton with 500 senior bankers and their teams.
Orchard has a double honours degree in German language and European history from the University of East Anglia, where he studied under the tutorship of the writer W.G. Sebald.
Corrine Png
Regional Head of Equities Research and Stewardship
Corrine Png heads the Regional Equities Research and Stewardship team at AIA Group. She has 22 years of equity research, investment and managerial experience at J.P. Morgan, Citi, HSBC and was also the Founder/CEO of Crucial Perspective.
At AIA Group, Corrine leads a team of 35 equity research analysts based in 8 markets in Asia, who are responsible for supporting the investment programme with their bottom-up fundamental research analysis and collaboration. She also heads the Group-wide stewardship efforts, driving the integration of ESG considerations into the research and investment process; supporting AIA's journey towards Net Zero by 2050. In her current role, Corrine works closely with and manages relationships with key stakeholders across a broad range of functions and countries. 
Prior to joining AIA, Corrine was highly ranked by the global asset management community as being among the world's top equity analysts in multiple prestigious awards by Asiamoney Brokers Poll, Hong Kong Society of Financial Analysts, Institutional Investor, Refinitiv Starmine Awards.
Corrine's research has been cited by almost all major international media outlets, including but not limited to: AFP, BBC, Bloomberg, Caixin, CNA, CNBC, CNN, FinanceAsia, Financial Times, Forbes, Le Monde, New York Times, Nikkei Asian Review, Reuters, SCMP, SMH, BT, Edge, Guardian, ST, WSJ.  
Nikhil Sanghani
Managing Director, Research
Nikhil is Managing Director, Research at OMFIF. He leads the organisation's research operations, including global surveys of central banks, regulators and market participants. Nikhil also provides technical and editorial guidance to reports and publications released under OMFIF's five institutes, covering a wide range of topics including public investment, economic policy, capital market development, sustainable finance and digital money.
Previously, Nikhil was an Emerging Markets Economist at Capital Economics, a macroeconomic research company, where he led the coverage of Latin America. He has previous experience working with the UK civil service and Credit Suisse.
Nikhil holds a Masters' degree in Economic History from the London School of Economics, where he specialised in Latin American economic development. He holds an undergraduate degree in Economics, Politics and International Studies from the University of Warwick, which included an exchange year at Universidad Carlos III de Madrid. Nikhil speaks and reads Spanish.
Tamara draws on her expertise in Financial Systems, Digital and Sustainability to consider global systems and the nudges that may help to render them more sustainable.  She enjoys a portfolio career that allows her to devote her energy to her profession and her passions.
Tamara earned her stripes at Centrica Plc, BP Oil International, Deutsche Bank and Macquarie Bank, before returning home to Singapore in 2012 having led teams across energy, financial services and fund management, governing trading floors in London, New York and Asia Pacific.
On home ground, Tamara served Westpac Banking Corporation and then her country.  Whilst supporting GIC's mandate for the nation, she contributed to digital transformation and sustainability initiatives, building relationships across the financial ecosystem worldwide. This ignited her to structure a portfolio career centred on enabling sustainable organisations to scale, while championing impactful change. 
At present, Tamara works at all levels across industries to both better the finance ecosystem and to further enterprises through sustainable business practices.  While a venture builder for a bulge bracket bank, she focused on designing and developing scalable solutions to take the financial system forward for the betterment of all.  Appointed Sherpa to APEC's APFF Sustainable Finance Development Network, Tamara is a champion of Corporate Transition towards attainment of the SDGs.  Outside of these commitments, Tamara holds Board positions with the People Centered Internet, a 501(c)3 non-profit organisation, Conjunct Consulting, South East Asia's first social change consultancy, and Advancement for Rural Kids.  She coaches leaders of organisations and advises start-ups navigating sustainability and scale. 
She leverages her experience and degrees in Law and Applied Accounting to boost the organisations and causes she works with.  Tamara attained her Executive Masters in Business Administration from INSEAD whilst pregnant with her second child, which she confesses to being "efficient but not necessarily recommended".  She recharges through appreciating food and drink in excellent company, then exercising and dieting in solitude. She is devoted to her two young sons, who have stretched her out of her comfort zone and into efforts to master ball sports and patience.
HE Ambassador Majid Al Suwaidi
Director General and Special Representative
United Arab Emirates COP28 Presidency
In this decisive decade for climate action, the UAE will seek to bring the world together at COP28 to agree bold and ambitious solutions to this unprecedented global challenge. With a proven track record
of building consensus in international negotiations ranging from climate change to energy to aviation, Ambassador Majid Al-Suwaidi brings invaluable diplomatic expertise to the UAE COP Presidency.
As the UAE's Lead Negotiator on Climate Change, Energy and Sustainability, Ambassador Al-Suwaidi played a key role in the negotiation and adoption of the landmark Paris Agreement in 2015, as well as in the design and adoption of the United Nations Sustainable Development Goals.
In his most recent role, Ambassador Al-Suwaidi served as the UAE Ambassador to Spain, Andorra, and Vatican City. In a previous role as Consul General, he was responsible for opening the UAE's first ever
consulate in New York, where he also led the UAE Mission to the United Nations.
As well as being a firm believer in the power of multilateralism, Ambassador Al-Suwaidi also brings considerable insight into the scale and practical complexity involved in the global transition to clean energy, having worked for almost a decade in the international energy sector.
Ambassador Al-Suwaidi has an undergraduate degree in Geology from Brunel University (United
Kingdom), as well as a graduate degree in Earth Sciences from Simon Fraser University (Canada).
In 2023, he was awarded the Grand Cross of the Order of Isabella the Catholic by the Government of Spain in recognition of extraordinary services in the promotion of international relations, following his three year stint as UAE Ambassador to Spain.
Thomas Venon
Centre for Development Finance Studies
Joachim von Amsberg
Special Adviser to the President
Asian Infrastructure Investment Bank
Gabriel Wilson-Otto
Head, Sustainable Investing Strategy
Ridha Wirakusumah
Indonesia Investment Authority
Ridha Wirakusumah is chief executive officer at Indonesia Investment Authority. He is one of Indonesia's top executives in banking, financial services, and investment. Prior to joining INA, he served as chief executive officer of Bank Permata, Head of Indonesia at KKR & CO., and Chief Executive Officer of Bank Maybank Indonesia. 
He previously has served in several multinational corporations including as CEO of Asia Pacific AIG Consumer Finance, CEO of Asia Pacific GE Capital Consumer Finance and Banking, CEO of GE Capital Thailand, CEO of GE Capital Indonesia, as well as Head of Corporate Finance of Bankers Trust, and Head of Public Sector of Citibank Indonesia. 
Yuki Yasui
Managing Director, Asia Pacific Network
Glasgow Financial Alliance for Net Zero
Yuki is regional director of Asia Pacific network for the Glasgow Financial Alliance for Net Zero. She is focused on bringing together the financial sector across developed and emerging APAC to accelerate an inclusive and just transition to a net-zero economy. 
Prior to joining the GFANZ, she worked for the United Nations Environment Programme Finance Initiative, leading its activities in Asia Pacific. She has represented UNEP FI at all three major sustainability reporting initiatives, includes GRI, IIRC and SASB, at various points in time. Other projects include developing and running the UNEP FI online course on climate change for the finance sector and representation at Rio+20. 
Please note that this in-person meeting will be held in Singapore. Further details regarding the venue will be made available to attendees shortly.