The second annual public sector debt summit brings together leading public sector borrowers and investors from around the world to engage in a constructive and high-level dialogue and shape the future of the sovereign, supranational and agency bond markets. This off-record, full-day event incorporates a series of plenary discussions and presentations with interactive break-out sessions.
The themes of this year's event are based on a survey of leading SSA issuers published by OMFIF in January this year, which was warmly received by all sides of the market. It looked into how issuers are looking to improve liquidity, the evolution of the investor base, the challenges of higher interest rates, the state of primary and secondary markets, developments in digital markets, opportunities in the green, social and sustainable bond market space, and the relationship between issuers, investors and the banks that serve them.
Partner with us
The public sector debt summit, the annual flagship event by OMFIF's Sovereign Debt Institute, provides an exclusive opportunity for sponsors to showcase their leadership and shape the agenda for the future of the global SSA bond markets. Partner banks will receive full branding for the summit, a prominent speaking position in the agenda, and the chance to help us frame the agenda and speaker list.
For partnership enquiries please contact sofia.melis@omfif.org 
James Athey
Investment Director
Abrdn
Patrick Barbe
Head
European Investment Grade Fixed Income
Neuberger Berman
Louise Bergstrom
Treasury Funding and Investor Relations
SEK
Adam Cotter
Senior Vice President
DZ Bank
Bertrand De Mazieres
Director General
European Investment Bank
Anish Gupta
Managing Director
and Treasurer
OeKB Group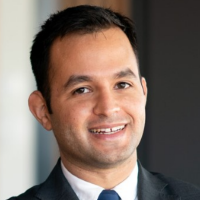 Shrey Kohli
Head of Debt Capital Markets and Product Origination
London Stock Exchange Group
Robert Koller (CAIA)
Founder and CEO
NowCM
Abhishek Kumar
Managing Director and Head
Global Strategies EMEA
State Street Global Advisors
Tongai Kunorubwe
Head of ESG
Fixed Income
T. Rowe Price International
Sven Lautenschlaeger
International Funding Officer
L-Bank
Isabelle Laurent
Deputy Treasurer and
Head of Funding
European Bank for Reconstruction and Development
Brian Mangwiro
Portfolio Manager
Global Sovereign Debt and Currencies
Barings
Terry Msomi
Director Debt Issuance and Management
National Treasury of South Africa
Peter Nijsse
Director
Treasury and Capital Markets
BNG Bank
Diana Popescu
General Deputy Director
Treasury and Public Debt
Ministry of Finance Romania
Olivier Pujal
Senior Advisor to the Chief Financial Officer
European Stability Mechanism
Jessica Pulay
Co-head
Policy and Markets
UK Debt Management Office
Simon Quijano-Evans 
Chief Economist
Gemcorp
Siegfried Ruhl
Hors Classe Adviser to the Director-General for Budget
European Commission
Arturo Seco Presencio
Deputy CFO, Head of Funding, Treasury and ALM
Council of Europe Development Bank
Gregory Smith
Emerging Markets Fund Manager
M&G Investment
Anna Stupnytska
Global Macro Economist
Solutions and Multi Asset
Fidelity
Aisling Synnott
Deputy Director
Ireland National Treasury Management Agency
Markus Stix
Managing Director
Austrian Treasury
Pijus Virketis
Portfolio Manager
HBK Investments
Leslie Warren Maasdorp
Vice President and Chief Financial Officer
New Development Bank
[om_logos images="41530″]
[om_logos images="41375″]
[om_logos images="41642″]
Event at a glance
Only event with an equal number of issuers and investors
Meet  cornerstone investors in the public debt markets
Shape agenda for global SSA markets
Engagement with diverse group of issuers
Dine with VIP clients at exclusive private events
What your most important clients say about our events
Head of funding, major European issuer 
'Thank you very much indeed for organising a fantastic event. We are very grateful for the excellent organisation of the whole session. We are also very appreciative of the insightful comments from a great group of investors, which added greatly to the scope and content of the discussion.'
Head of funding, leading European agency
'I felt honoured to be part of such a useful discussion with high-level peers and investors. The event had a lot of attention in the market.'
DMO head, European sovereign
'Thank you a lot for organising the event. It was great and I've got very useful feedback from valuable and knowledgeable investors. It was a very good interactivesession, and way more useful for us as an issuer than a regular conference.'
Chief economist, major hedge fund
'I am very optimistic about this year but there are a lot of taboo topics that really need to be addressed – your report, and the event you held to discuss its findings, is a great start.'
Related content
This meeting will be conducted under the OMFIF Rules.
This discussion is part of the OMFIF Sovereign Debt Institute. The SDI brings together DMOs, supranational agencies, public investors and capital market banks to promote high-level strategic dialogue and co-operation to help sovereign borrowers meet the challenges they face. Please contactsofia.melis@omfif.org directly for membership details.
Please note that this in-person meeting will be held in London. Further details regarding the venue will be made available to attendees shortly.