Central banks and digital currencies
The global annual DMI symposium
10-11 May 2023
The annual Digital Monetary Institute symposium in 2022 brought together central bank governors and speakers, including the US Treasury, Financial Stability Board, Securities and Futures Commission of Hong Kong, AWS, Microsoft and the US Securities and Exchange Commission. Attended by 126 central banks and experts from across the digital financial sector, the event pushed the boundaries of the discussion on practical and theoretical aspects of digital currencies and the future of capital markets.
On 10-11 May 2023, the symposium returns to examine the distribution and use cases of both retail and wholesale central bank digital currencies, tokenised assets, deposits and capital markets, cross-border payments and domestic interoperability. Speakers will explore regulatory framework harmonisation, cybersecurity considerations and the future of money in the metaverse.
This hybrid event will be held in London, convening a global network of key policy-makers, regulators and public and private sector stakeholders. The symposium will include public sessions attended by digital finance experts from across our community, and off-record, high-level roundtables to examine critical questions of technology applications, including cybersecurity and digital IDs. The agenda will enable participants to have their voices heard on important issues and move the industry beyond words into action.
OPPORTUNITIES
Hear directly from central banks on CBDC initiatives and research
Get the latest thought leadership delivered by industry experts
Understand integral developments around digital asset regulation
Join a global network of digital currency stakeholders
Have meaningful exchanges with delegates and speakers all in one place
Examine critical questions which impact all areas of centralised and decentralised finance
Analyse the importance of environmental, social and governance considerations in digital innovation
Gain insights into technology enabling the implementation of CBDCs and crypto assets in financial services
EVENT AT A GLANCE
Two-day symposium – join in-person in London, or virtually from around the world
40+ speakers from OMFIF's global community of public and private sector representatives
150 in-person attendees, 2000+ virtual attendees drawn from central banks, institutional investors, banks and technology providers
Public panels and presentations
Exhibition stand area; open forums; bilateral meetings
Private dinner 9 May in London with policy-makers for superior DMI members
Andrew Abir
Deputy Governor
Bank of Israel
Dr. Ernest Addison
H.E. Governor
Bank of Ghana
Amar Amlani
Executive Director
Head of EMEA Digital Assets
Goldman Sachs
David Birch
Author, adviser, commentator on digital financial services
and member of OMFIF's DMI Advisory Board
Christian Catalini
Founder
MIT Cryptoeconomics Lab
Research Associate
MIT
Jose Manuel Campa
Chairman
European Banking Authority
Mu Changchun
Director-General
People's Bank of China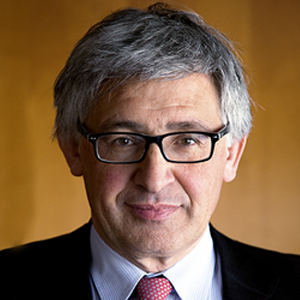 Piero Cipollone
Deputy Governor
Banca d'Italia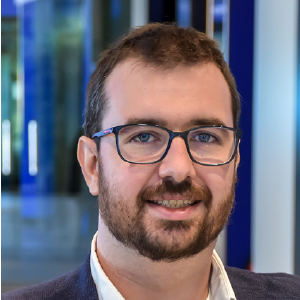 David Creer
Global Digital Assets and CBDC Lead
GFT Group
Victoria Cumings
Chief Legal & Regulatory Officer
RTGS Global Limited
Martin Diehl
Head of Section Payment Systems Analysis
Deutsche Bundesbank
Doris Dietze
Head of Digital Finance
Payments and Cybersecurity
Federal Ministry of Finance
Germany
Norhana Endut
Assistant Governor
Bank Negara Malaysia
Jan Evangelista
Payments Policy and Development
Bangko Sentral ng Pilipinas
Moad Fahmi
Senior Advisor Fintech
The Bermuda Monetary Authority
Susan Friedman
Senior Director
Global Policy
Ripple 
Andrew Griffith MP
Economic Secretary
HM Treasury
Renato Gomes
Deputy Governor
Banco Central do Brasil
Tanja Heßdörfer
Director/ Head of Sales
Business Development CBDC
Giesecke+Devrient
Scott Hendry
Senior Special Director
Financial Technology
Bank of Canada
Francesca Hopwood Road
Head of the BIS Innovation Centre London
Bank for International Settlements
Claudine Hurman
Director of Infrastructures
Innovation and Payments
Banque de France
Ivan Keller
Policy Officer
European Commission
Charles Kerrigan
Partner
CMS
Laura Loh
Director of Blockchain
Temasek

Majid Malaika
Senior Advisor to H.E. The Vice Governor
Saudi Central Bank
Tommaso Mancini-Griffoli
Deputy Division Chief Monetary and Capital Markets
International Monetary Fund (IMF)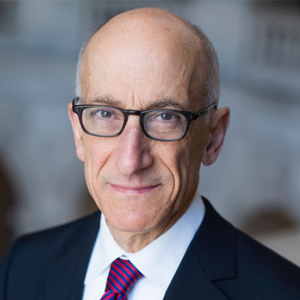 Timothy Massad
Director of the Digital Assets Policy Project
Harvard Kennedy School
Former Chairman of the Commodity Futures Trading Commission
Thammarak Moenjak
Senior Advisor for CBDC Projects
Bank of Thailand
Benjamin Müller
Banking Operations
Swiss National Bank
Hester Peirce
Commissioner
US Securities and Exchange Commission
Anastasia Raissis
Director, International Financials
Worldwide Public Sector
Amazon Web Services
Archie Ravishankar
Founder and CEO
Cogni
Monica Sah
Partner
Clifford Chance
Knut Sandal
Director
Payments analysis and innovation
Norges Bank
Harvesh Kumar Seegolam
Governor
Bank of Mauritius
Maury Shenk
Founder and CEO
LearnerShape
Anikó Szombati
Chief Digital Officer
Magyar Nemzeti Bank
Basak Toprak
EMEA Head of Coin Systems, and
Global Product Owner Deposit Tokens
Onyx by J.P. Morgan
James Wallis
Vice President
Central Bank Engagements
Ripple
Carolyn Wilkins
External member of the Financial Policy Committee
Bank of England
Brian Whitehurst
Head of Regulatory Affairs and Regulatory Counsel
Lukka
THEMES
Central bank digital currencies
Crypto assets and stable coins
Cross-border payments
Distributed ledger technology (DLT) and banking
Tokenisation of capital markets
BECOME A PARTNER IN 2024
OMFIF's DMI Symposium provides an excellent platform for sponsors, to showcase expertise and display leadership in their field, speaking to a global audience of public and private sector representatives. Furthermore sponsors of OMFIF's DMI symposium can engage with attendees in bespoke virtual exhibition stands, and interact directly with speakers in private roundtables held during the conference.
Reasons to partner with the symposium:
Receive insights into retail and wholesale central bank digital currency learnings from trailblazers including the People's Bank of China, Banque de France, US Securities and Exchange Commission and Bank of Thailand
Showcase innovative concepts, technologies and research to help the industry tackle challenges
Enhance your organisation's profile as a leader in the research and development of CBDCs
Build business relationships and expand your network with world's foremost members of the digital money community
If you would like to discuss DMI Symposium partnership opportunities please contact Folusho Olutosin at partnerships@omfif.org
Steering group
DMI members
SUBSCRIBE
Subscribe to receive the Digital Monetary Institute updates in your inbox, including upcoming meetings, podcasts, reports and the DMI journal